FOR BEGINNERS In this article I will discuss "How we can earn money from our home as a freelancer from Upwork".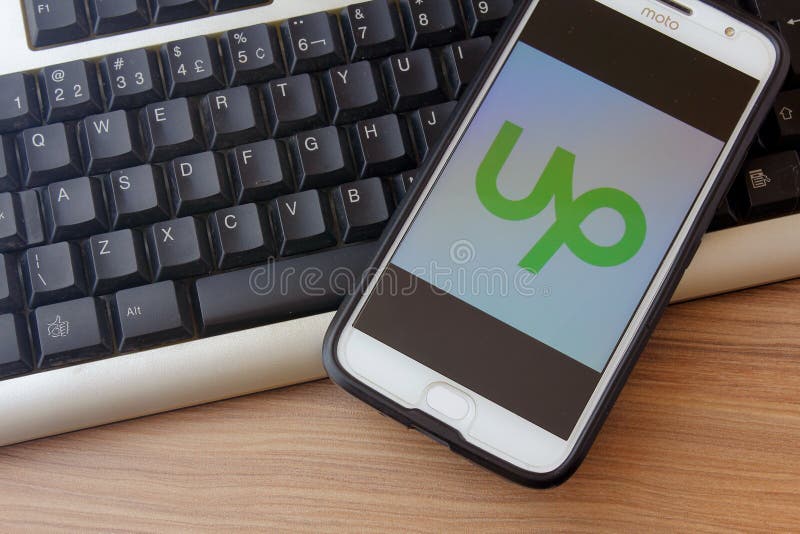 There are so many websites offering free jobs on the internet, but it needs to declare first that there are a large number of websites are involved in scamming, offering easy jobs but infect these websites are non-paying websites and when you complete your task, they will refuse to pay you. Besides this there are many real websites which are paying on time and based on reality, in which each website offering their work in different style, some website paying pay to click called (PTC), some website are offering filling forms, some website offering Captcha Typing and some other website offering many other jobs like, Web Designing, Data Entry, Copy Paste, Coding, Video Editing, Photo Editing and much other work else, today I am talking about "Upwork" which is a best and trusted platform for online earning, where you will able to find your skills matching jobs. this article will be helpful for beginners.
www.upwork.com
In this article I will try to discover "how you can start your online earning from Upwork": -
Upwork Registration.

Profile Approval.

Connects.

Portfolio.

Upwork Readiness Test.

Submit Proposal.

Payment Processor.

Get Paid.
Registration:
Registration on Upwork is totally free, no any kind of fee is for registration, you can easily complete your registration by inserting your credentials e.g., full name, email, username, mobile number and password, once you have successful registered and logged in to Upwork you need to complete your profile in order to approve from Upwork and get submit your proposal for getting job(s).
Profile Approval:
You need to complete your profile 100% by inserting all your personal information, skills, experience, educational, certificates etc., this all process is need to be honest, you need to insert your real name with correct spellings in English according to your NIC, Passport, Driving License, according to your bank account title name and address, it will be confirm by an Upwork representative later on at the time of your first payment from Upwork through a Live Chat, real picture of profile is necessary for live chat, when you have completed your profile Upwork will approve your profile it will take some time.
Connects:
To start submitting proposal on Upwork you need to purchase connects, when your profile has been approved by Upwork you will get 80 free connects from Upwork which you can use for submitting proposal and get start your work on Upwork. When you used all 80 connects you will need to purchase connects from Upwork by paying money to Upwork, as per the price list below:
Connects for US$1.5

20 Connects for US$3

40 Connects for US$6

60 Connects for US$9

80 Connects for US$12

150 Connects for US$22.5
All payment will be made through your Visa or Master Card.
Portfolio:
A portfolio is necessary for your job success, here will you need to add your previous work history either you have done on Upwork or outside of Upwork a complete and nice-looking portfolio can help you in an online world, all clients can see your work history before hiring through your portfolio.
Upwork Readiness Test:
Upwork Readiness Test you have to pass this test in order to complete your job success requirements, it will take 20 minutes to solve all these 10-questions prescribed by Upwork, each question will have to solve within 2 minutes when you have passed the Upwork Readiness Test, Upwork will immediately transfer 40 Free Connects directly to your Upwork account. So enjoy these 40 free connects and submit a further proposal as per your need.
Submit a Proposal:
If you have completed all the above process now you are eligible to submit a proposal for your matching job, first of all, you need to search for your matching job as you prescribed in your specialized profile and you are an expert in, search the job on find work page on Upwork, when you want to submit a proposal for your searched best matching jobs, Click on the Job Link and open it in a new tab, first of all, you need to know about the client, see all details about the client and see what is the hired rate of Client, a better-hired rate is about 70% or higher and also see how many jobs posted by the client and either his payment method is verified or not. If you agree to submit the proposal then see the job detail on the same page, where you can see the current position of the posted job, you have to focused on, is the client has invited someone for an interview, is client has hired someone for the job in question, these short tips you need to clear before submitting a job proposal, furthermore the best judgment ever for any person is his own satisfaction if you agree and satisfied, so submit a proposal otherwise no.
How to write down the proposal for a Job:
If you are agreeing to submit your proposal, you can write a proposal as mentioned below:
Hello greeting (do not write Salam, good morning etc.)
Explain that you were gone his project placement and it was matched to your expertise/skills.
You need to explain the client's problems which he has written in his job description or what he wants someone to solved.
After this you have to write down that you are a professional in your skill(s) and you have some experience about this job (if you have no experience then add just one year experience, and prove it through your work done), clear all solutions of his problems with good words, use your better experience and nice sentences, try to impress the client so that he agrees to hire you.
At the end of your proposal adds some close-up sentences, like "Looking forward to working with you", "Looking forward to your response", Hope I will hear from you". Try to write some things that the client is bound to reply against your proposal and continue the communication with. The best communication skill will always helpful for your job success.
Closeup your proposal with any words like Best Regards, Kind Regards, etc., and your name in the second line.
Payment Processor:
When you have granted some projects and get paid, obviously you will need to transfer your amount to your own bank account herein Pakistan. For this purpose, you have to open a Bank Account (if you have previously no account) and link your bank account to your Upwork Profile. In this procedure there are important things are your previously submitted personal details, i.e., your name and address should match same as per your CNIC, Passport, Driving License according to your Bank Details, otherwise, you will face hard to clear these issues and you will not be able to transfer your money into your Bank Account herein Pakistan.
Get Paid:
When you have got your first payment in your Bank Account the Bank authority will call you to submit proof about your payment (in Pakistan only), you have to show your payment receipt issued by Upwork for ready reference and ongoing transaction.
By:
Muhammad Munir Jozvi
---
Zohaib Jozvi
0
20 June 2021